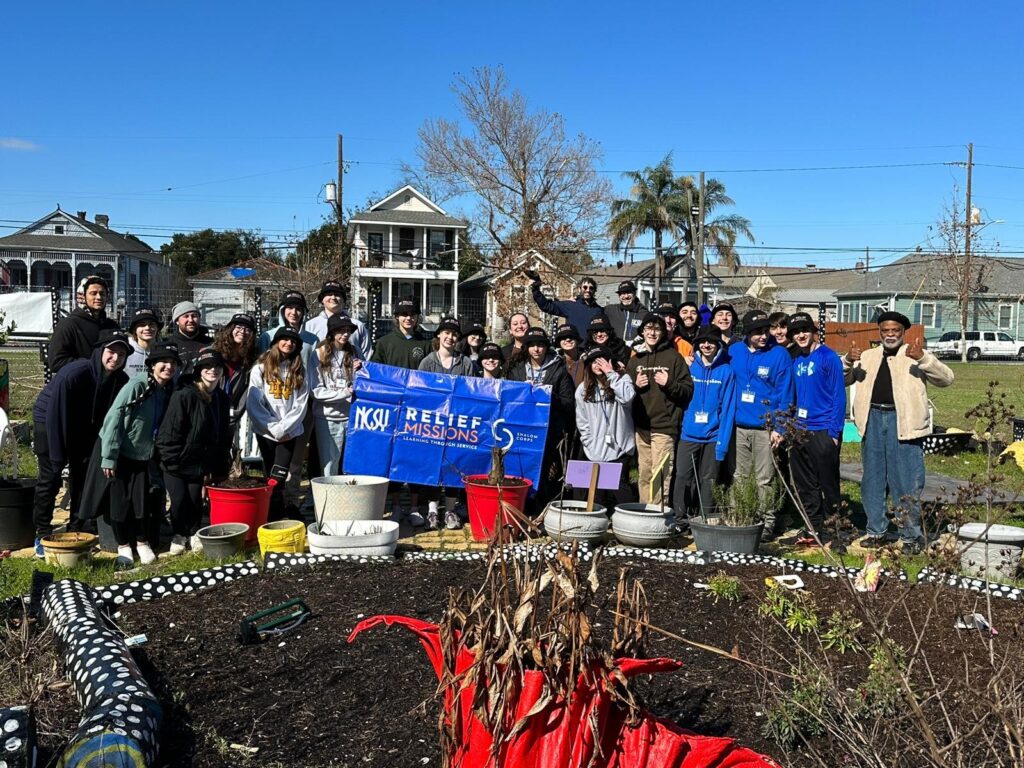 On Martin Luther King, Jr. Weekend, nearly two dozen Jewish public schools teens from St. Louis, Memphis and Kansas were on the ground in New Orleans, getting their hands dirty – and making the world a better place.
The teens were on a Midwest NCSY Relief Mission, where they volunteered their time and talents, while learning – and living – Jewish values, some for the first time.
The teens distributed supplies to the homeless, planted in a community garden, worked on an urban farm, and helped restore coastal wetlands. They also visited the Lower 9th Ward, where residents are still reeling from Hurricane Katrina and trying to break the cycle of poverty and inequality.
Over the course of five meaningful days, the teens heard – and experienced – real stories of tragedy and destruction.
And they heard – and experienced – real stories of struggle and hope and, ultimately, triumph.
And while celebrating a meaningful Shabbat together, they learned that as Jews, chesed, lovingkindness, is in their DNA – and they have a responsibility to make a difference.
Wherever they are.
Whomever their with.
With whatever "tools" they have at their disposal.
It's a message they've taken back home with them – coupled with a newfound sense of Jewish pride and commitment – that comes from giving to others.