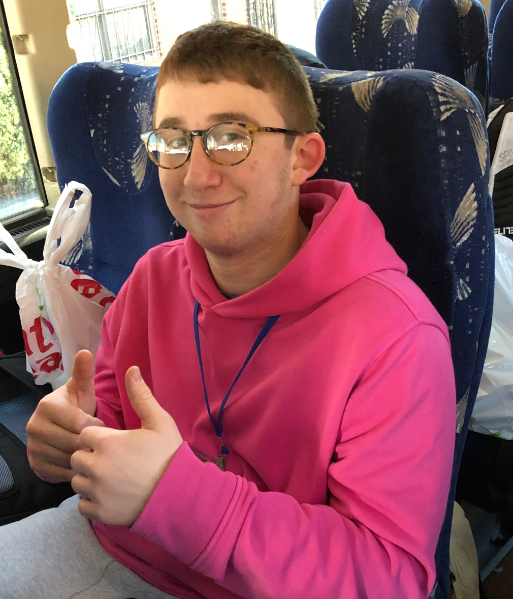 By Stone Schwartz
After we landed, we went straight to the OU office in downtown Manhattan. For many of us who have never been to New York, it was very exciting to explore this area. While there, we learned about what the OU does and had a delicious lunch consisting of various pastas and salads.
From there, we went to Ground Zero where we stood at the 9/11 World Trade Center Memorial and heard a presentation from Jewish police officers. We asked them questions about what they do for Jewish holidays, as well as the most meaningful parts of their job.
Our next stop was a fun, escape-the-room style activity called "Beat the Bomb," which involved 5 mini games. We ended by being sprayed with paint! These games allowed us to bond and work together.
After the fun and excitement, we drove to Queens for dinner for a delicious meal at "Holy Schnitzel."
We ended the day by volunteering at an organization called "Tomchei Shabbos," where we packed food boxes for 325 families in need. Each of us worked together to be as efficient as possible in this important mission to help those less fortunate.
Finally, we came to the hotel and got to our rooms for some much-needed sleep. We felt tired but fulfilled after a long, fun, and meaningful day.
Stone Schwartz is a sophomore at Niles North High School.