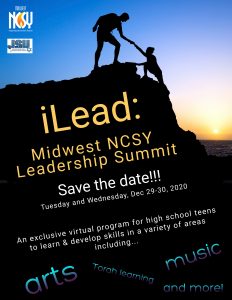 We're so excited for you to join us on Tuesday and Wednesday, December 29-30,  for the first ever iLead Winter Break Summit!
This program is for 9th-12th grade high school students living in the Midwest!! 
Please see the schedule below so you can decide which sessions you're going to attend!
The iLead Summit will take place virtually on Tues-Wed, December 29-30. The Zoom links will be posted on this page on Tuesday morning.
At the end of the two day summit, prizes and awards will be given based on your attendance!
If you attend 2-3 sessions, you will receive the Basic level prize of a $20 gift card to Starbucks and a leadership certificate.
4-5 sessions, the Intermediate level prize of a $50 Target gift card and a leadership certificate.
6+ sessions, you receive the advanced level prize of a $75 Amazon gift card and the highest level leadership certificate!
In addition, for every session you attend, you will earn one raffle ticket for the grand prize –
Airpods Pro!
***Attending a session requires your video must be on and you must actively participate!***
***Each day's "open" and "close" does not count towards the number of sessions you need to attend to earn the prize and certificate***
All participants who complete any level will be a part of our new Midwest NCSY leadership cohort and will have the opportunity to be a part of planning a special event in Spring 2021!
Looking forward to a great few days of leadership, learning and growth!
See you tomorrow!!
The Midwest NCSY team