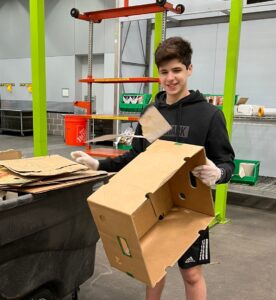 For Jared Appel, a sophomore at Wayzata High School, the relief mission gave him the opportunity to learn about Judaism in a way one can't in the classroom.
"[The trip] showed me real-world application of [Jewish] principles like charity and allowed me to learn more about Judaism as a whole," he says.
And being on the giving – rather than the receiving – end, says Jared, impacted him greatly.
"I am grateful that I have food on the table, and that none of the worries I have in my life are life or death," he says.
And while Jared says the trip changed him as a person because he saw the "up close" reality of people who encounter food scarcity, homelessness and natural disasters on a regular basis, he's heartened by the fact that the teens were just some of the many people who want to make a difference.
"It gave me hope because so many people were willing to give their time to help address these issues," he says.