Teens Share Their 'Most Meaningful' Houston Relief Mission Moments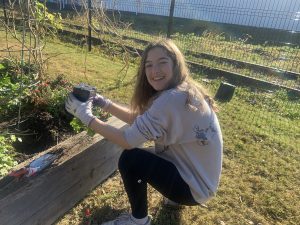 The chance to help the less fortunate was what drew Simone Redensky, a junior at Jones College Prep High School, to the relief mission. And while the social action aspect of the trip was rewarding, for Simon, the highlight was something else entirely.
During the trip, the teens took the time to reflect on the Jewish values that shaped the mission. They also spent a meaningful Shabbat together, connecting to their shared Jewish heritage.
"I loved learning about parts of Jewish culture that I'd never been exposed to," says Simone.