Teens Share Their 'Most Meaningful' Houston Relief Mission Moments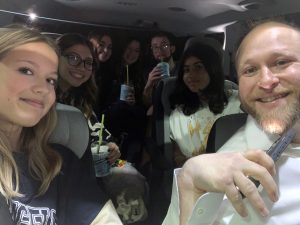 Stone Schwartz (back right) is a senior at Niles North High School. He also found volunteering at the Houston Food Bank to be particularly meaningful. But he says there was another aspect to the trip that made it even more impactful – and will lead to lasting memories and connection.
The mission gave the teens the chance to just have fun, and build Jewish community, while visiting Houston. They enjoyed the rides and attractions at Kemah Boardwalk, and they explored science and space at Space Center Houston.
"It was amazing to bond with other teens from Chicago while helping build the Houston community," Stone says.