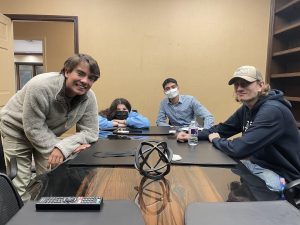 Despite its name, Christian Brothers High School in Memphis, TN, serves students of all backgrounds, including many Jewish teens. Harrison Lane (left) is one of them.
And though he hasn't experienced much in the way of antisemitism or anti-Israel sentiment, Harrison, who graduates in June, is concerned about what he may face on college campus.
So he's doing something about it right now. He joined the Israel Scholars Program.
The program, founded by St. Louis NCSY/JSU Director Rabbi Mike Rovinsky over a decade ago, empowers teens to challenge bias and stand up to antisemitism by providing them with the most powerful tool of all – the knowledge and skills they need to advocate for Israel and the Jewish people.
The program has reached over 300 teens in cities across the region and is currently running in person in Memphis and Minneapolis.
For Harrison, the class represents a unique opportunity to learn about Israel's history and gain a better understanding of the many issues the country currently faces. And if he does face antisemitism or anti-Israel sentiment on college campus, he says he'll know where to turn.
"I know that I have a help line and can get great advice if I need it," he says. "I have also learned about the history of Israel and it makes me want to visit in the near future."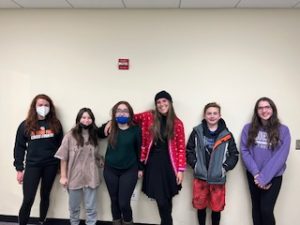 Sigalit Cassuto, (far left), a junior at St. Louis Park High School, is attending the Israel Scholars Program in Minneapolis. She says she's also found that the best way to respond to antisemitism is by being better informed.
"[I wanted] to be able to defend Israel and advocate for it," says Sigalit, explaining why she joined the course. As someone who has experienced antisemitism, she says she appreciates that the program also focuses on strategies for dealing with antisemitism.
"Now that I have more information about the topic," she says, "[I have] the confidence to defend Israel and fight antisemitism."