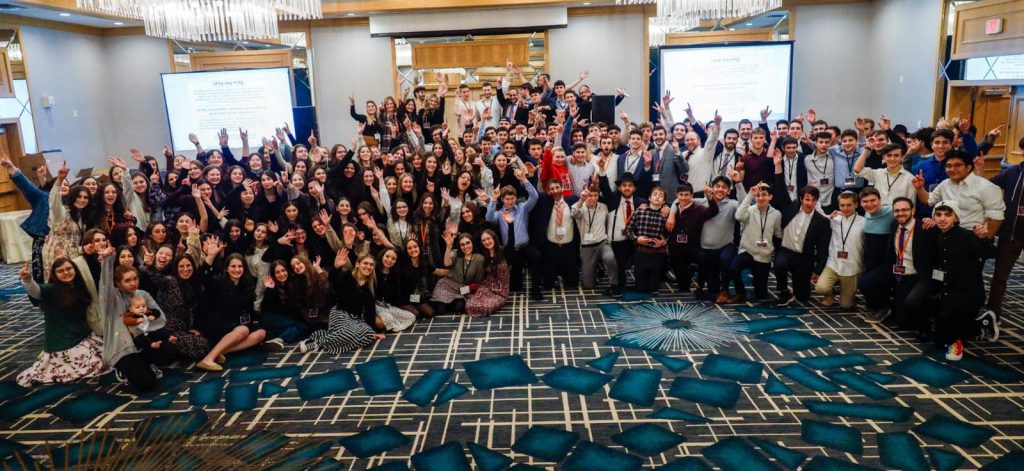 After two long years, Midwest NCSY held its first, in-personal regional Shabbaton in mid-March. Nearly 200 teens and staff from Chicagoland, Kansas, Memphis, Minneapolis, and St. Louis joined together in Racine, WI, for a weekend of learning, singing, dancing and – most of all – connection and inspiration
Due to Covid, the majority of teens had never attended a regional Shabbaton. And while the event was filled with a sense of newness and excitement, there was one thing that stayed the same – the NCSY-style inspiration for which Midwest is famous.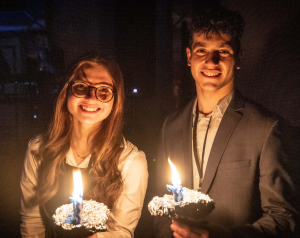 "We were able to generate levels of excitement and ruach that made me nostalgic for previous years' Shabbatons," says Region Co-President Ethan Comrov (right) of Skokie, IL.
Region Co-President Sara Weinstein (left) of Memphis, TN, agrees. "There were so many new faces. But despite the two years [since the last Shabbaton,] everyone came back together like we had never left."
The three-day Shabbaton featured fun activities like bowling and roller skating, in-depth Jewish learning sessions, a meaningful Shabbat bookended by pre-Shabbos ruach and a stirring havdalah, and the chance for teens to build lasting relationships with staff and advisors, and with each other.
As the teen leaders behind the event, Ethan and Sarah both received overwhelmingly positive feedback about the Shabbaton, which was their goal from the beginning.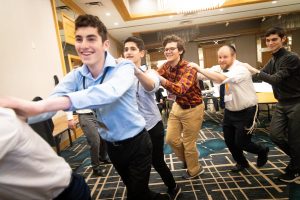 "Two years of no NCSY has taught me the power of leadership and positivity," says Ethan. "As co-president of the region, I felt an obligation to create an experience that [would] leave teenagers wondering when the next Shabbaton is. I felt like this Shabbaton had that exact impact."
Sara echoes this sentiment, adding that the event also inspired her on a personal level.
"[As a leader,] I hoped to spark personal growth in my fellow NCSYers and inspire others to believe in themselves," she says. [At Shabbaton,] being with Jewish teens from all over the region again also ignited something within me. My eyes watered as I sang zemirot with my peers, and the once-absent feeling of inspiration that only NCSY could supply was restored.
"It made me grateful to have NCSY in my life."