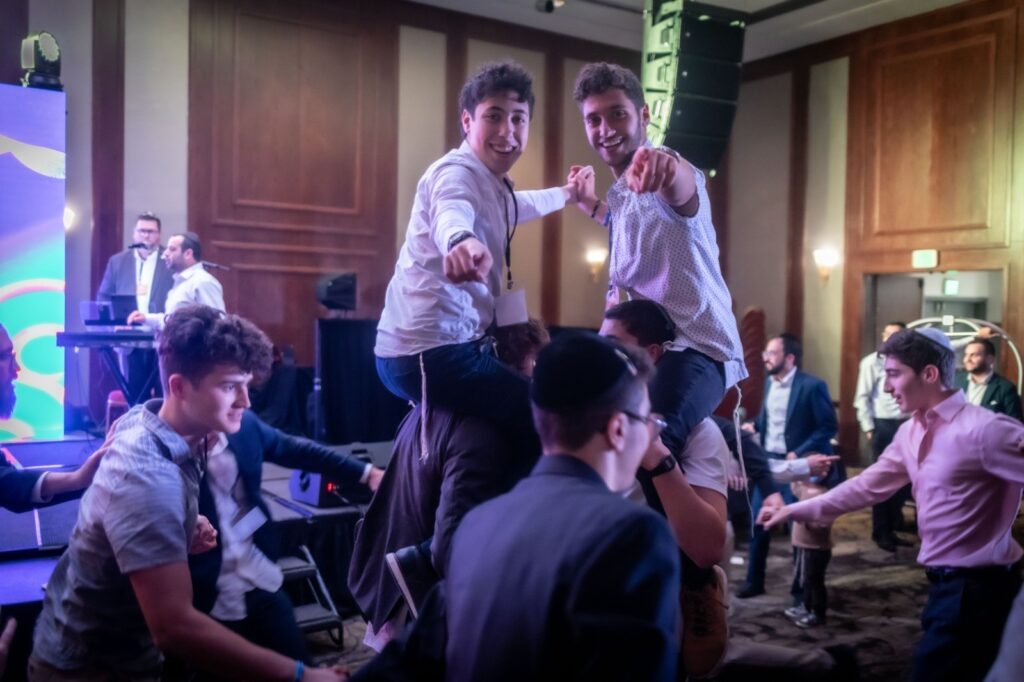 Though often described as a "Shabbaton on steroids," NCSY's annual Yarchei Kallah was much more than lectures from top Jewish educators and performances from Jewish superstars like Shulem Lemmer and the Miami Boys Choir.
It was an opportunity for Jewish teens, regardless of how much – or how little – they know to come together and celebrate their Jewishness.
And to be part of something greater than themselves.
Several Midwest teens share what Yarchei Kallah meant to them.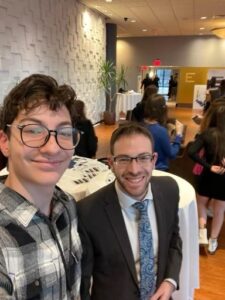 If he hadn't gone to Yarchei Kallah, Colin Sucherman (l.) says he likely would have spent New Years with his parents. Instead he spent it with nearly 400 new friends.
"The highlight of Yarchei Kallah was the social aspect for me," says the 16-year-old sophomore from Niles North High School in Chicago, IL. "I didn't know a single person going into the trip but made so many new friends."
Colin adds that while he was unsure what to expect on the trip – never having been on a large-scale NCSY program before – he says he was "completely wrong" to have been nervous.
"[It's] a really powerful and amazing experience to [be able to] find your Jewish identity and explore it further," he says.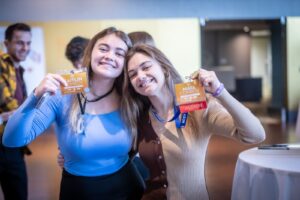 Katie Comrov (l.) has been to previous NCSY Shabbatons, but she called Yarchei Kallah "life changing."
"I love ruach [Jewish spirit] and there was so much of it," says the 18-year-old senior at Rochelle Zell Jewish High School in Deerfield, IL.
And while Katie knew she'd have the chance to hear from world-class Jewish speakers, she says she was surprised at how applicable the Torah study was to her own life.
"I did not expect the learning to be so personal, but I was able to learn so many new things that touched [me deeply]," she says. "The educators were able to connect what we were studying to real world examples, concepts that felt personal and related to our lives."
For Asher Glass (c.), Yarchei Kallah was "such a party."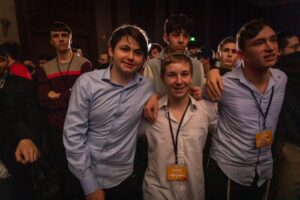 The 16-year-old junior at Hyman Brand Hebrew Academy in Overland Park, KS, said he enjoyed the concerts, and the singing and dancing in particular.
But most of all, the fact that he was able to spend the weekend with Jewish teens from all over the country, from all walks of life, connected him to Jewish community in a way he's says he never experienced in Kansas.
"I had an amazing time," he says. "You're there with so many people, and [you get to] hang out with them and get to know them. I can't wait to see them next year."
For Ruby Livon (2nd from r.), the highlight of Yarchei Kallah came during its initial moments.
"It was the energy of when we first arrived at the hotel," says the 18-year-old senior at St. Louis Park High School in Minneapolis, MN. "You could feel the excitement in the room and everyone was open and interested in meeting new people."
And things just got better from there, says Ruby, who adds that she "loved having the opportunity to hear from such influential people, including powerful Jewish women."
Perhaps Ruby summed it up best when she explained what motivated her to attend Yarchei Kallah in the first place.
"I wouldn't really say I gave up five days of winter break," she explains. "There was nothing else I'd rather have been doing than being with NCSY."