Inspire Jewish teens all year long
Midwest NCSY's new Monthly Giving Program, Partners in Inspiration, gives you the chance to make an ongoing, lasting impact on today's teens – and the Jewish future.
Your monthly donation will help provide innovative and meaningful programs, year round, to more than 2,000 teens throughout the Midwest region.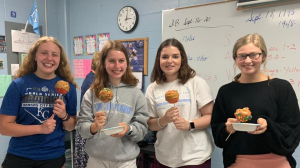 YOUR MONTHLY GIFT MAKES A DIFFERENCE:
$5/month – gives 1 teen the chance to explore his/her Jewish heritage at monthly Latte & Learns/Dinner & Learns
$10/month – gives 1 teen the chance to strengthen his/her Jewish identity at a year's worth of Jewish Student Union (JSU) clubs at his/her public school.
$18/month – gives 1 teen the chance to connect to Jewish values and help those in need on a relief mission to a disaster-stricken area.
$25/month – gives 1 teen the chance to experience the beauty of Shabbat and Jewish community at a regional Shabbaton.
$50/month – gives 1 teen the chance to spend the summer in Israel on a transformative journey that connects him/her to the Jewish people and the Jewish homeland.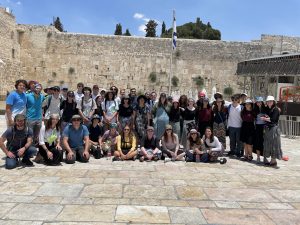 BECOMING A PARTNER IN INSPIRATION IS EASY AND CONVENIENT: 
Sign up online using the form to the right.
Your monthly payments will be charged to the credit card of your choice on the same day each month.
The amount and date of your monthly gift will appear on your credit card statement.
You can increase, decrease or cancel your gift at any time. 

Plus, you'll have the satisfaction of knowing that you are one of a select group of individuals who have made an ongoing commitment to inspiring the Jewish future.