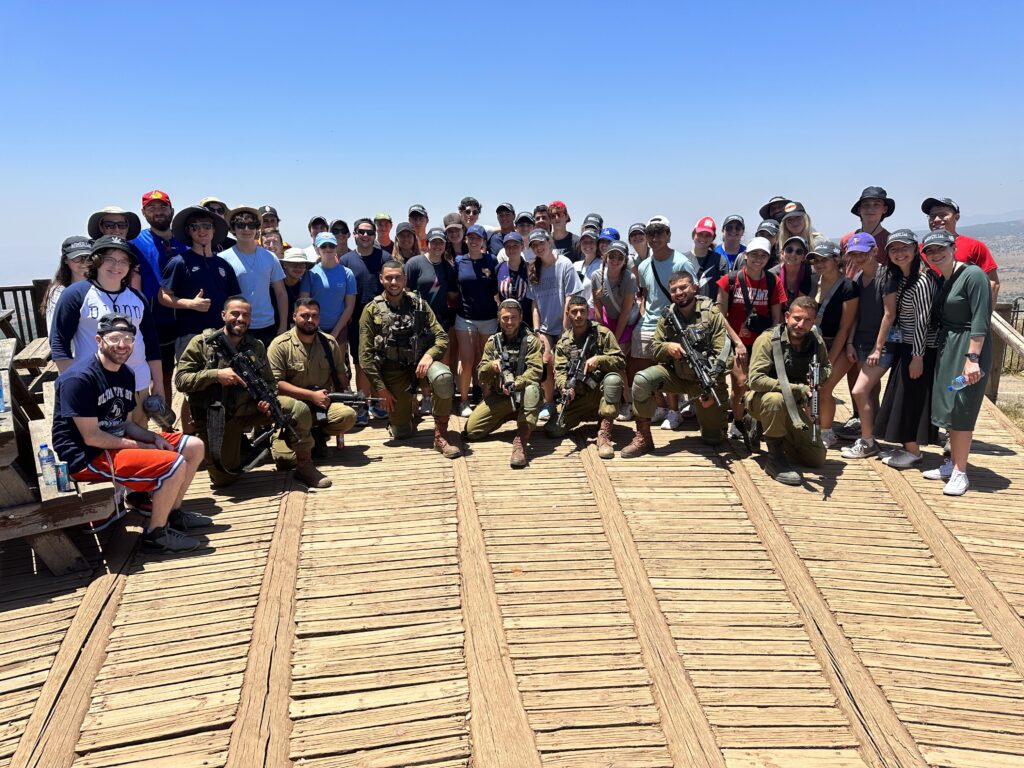 TJJ Midwest was off to a memorable start last week, with 40 Jewish public school teens from across the region beginning their month-long tour of Israel.
The teens were based in Israel's north, where they scaled Mt. Arbel, rafted down the Jordan River, visited the mystical city of Tzfat, and so much more.
The teens also celebrated their first Shabbat in Israel and began to connect to the Land and its people – and to each other.
Several teens share their highlights of Week 1 on this transformative summer experience.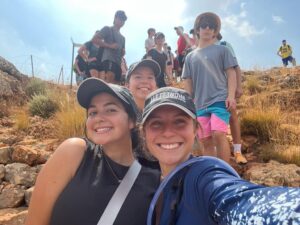 For Ruby Comito (l.), an incoming junior at Hopkins High School in Minneapolis, MN, week one was about accomplishing new things – and finding Jewish connection across Israel.
In particular, she loved hiking down Mt. Arbel, the highest mountain overlooking the Kinneret.
"We got to scale down a mountain, which is something I've never down before," says Ruby.
"It was the perfect amount of chill and adrenalin rushing," she adds. "And we got to learn about Jewish history on the way."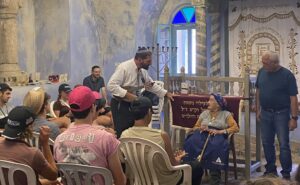 David Etingen is a recent graduate of Stevenson High School on the North Shore. His week one highlight was meeting Margalit Zinati, the lone surviving Jew of Peki'in, whose family has lived in the ancient village since the destruction of the Second Temple.
"It was cool to see someone who can trace their lineage back to that moment, almost 2000 years ago," says David. "[And to meet a family] who, no matter what, never left and always had the hope that Jews would return to Israel."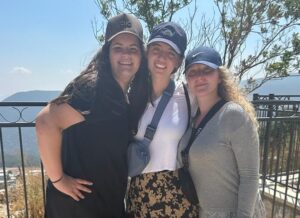 Ellis Mudrick (r.) is an incoming senior at Glenbrook North High School on the North Shore. She says she greatly appreciated the "privilege of exploring the city of Tzfat."
And while she loved shopping in the Artist Colony, what really impacted her was the Tzfat Cave.
"I really like that we got to sing together as a community, arm in arm, and I felt very much connected to my roots," she says.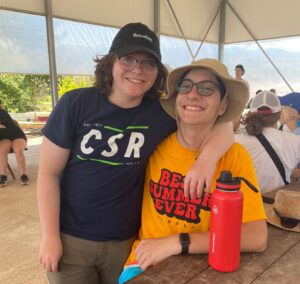 For Dylan Spiegel (l.), an incoming junior at White Station High School in Memphis, TN, the highlight of week one was what he calls "a sense of togetherness and community."
"Besides all the activities," says Dylan, "in the back of the bus me and my friends were dancing and singing to a bunch of different songs… and I felt like I really connected.
"I've made a lot of new friends on this trip already," he adds, " and it hasn't been that long. I felt like we all bonded."