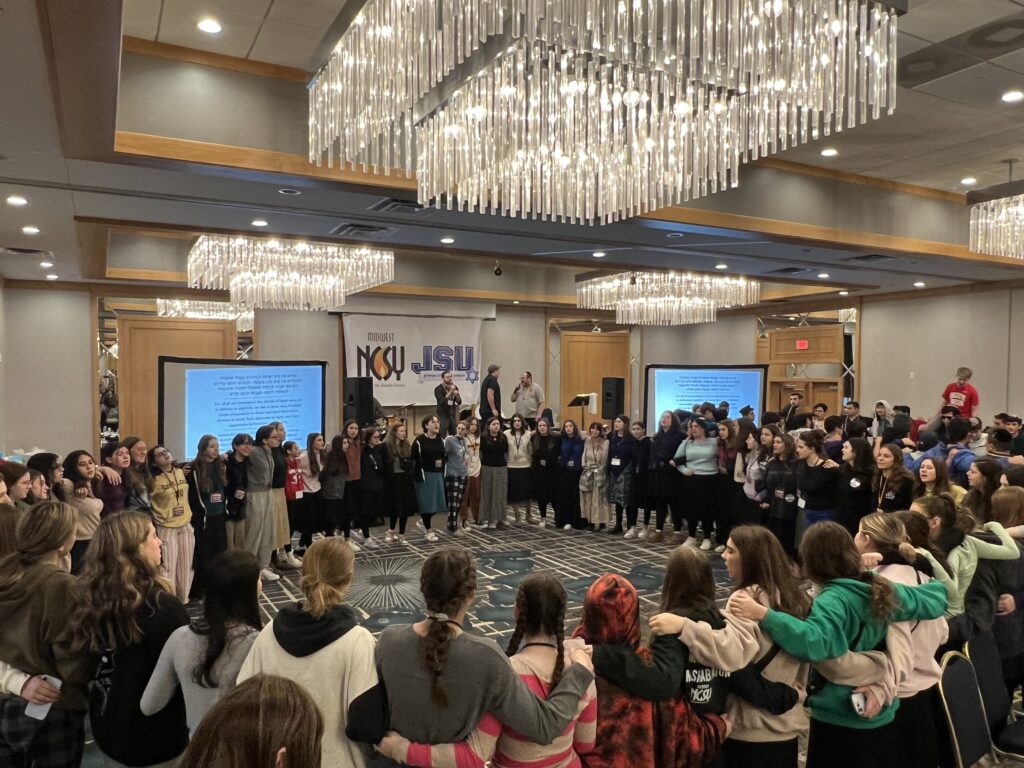 At a time when dancing, singing and having fun just don't feel right, more than 150 teens from across the region came together in late October for Midwest NCSY's annual Fall Regional Shabbaton.
And they danced, sang, and had fun – but they "did it for the soldiers," celebrating a meaningful and uplifting Shabbat in support of IDF troops on the frontlines.
"Let's fight for the soldiers," North Shore City Director Rabbi Jeremy Schaechter urged the teens at pre-Shabbat ruach. "They can't dance, they can't have Kabbalat Shabbat, they can't have Shabbat meals, so let's do it for them."
The convention theme was "Stronger Than You Know," with educational sessions and programming focusing on the power of the individual and the power of the Jewish People as a whole.
Though the Shabbaton also featured "standard" activities like bowling and ice skating, the teens all spoke of the sense of connection they felt to Israel – and to each other – at the Shabbaton.
"Just being there… the dancing, singing and feeling all together [was special,]" says Madi Ableson, 16, a sophomore at St. Louis Park High School in Minneapolis, MN.
And at a time when there is so much evil in the world, Gabe Goldstein, 17, a senior at Shawnee Mission South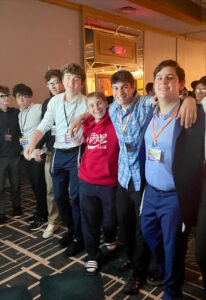 High School in Kansas, adds, "Seeing so many teens committed to their Judaism and to Israel was very inspiring."
Brooke Sanderson, 16, a junior at Margolin Hebrew Academy, agrees.
"It was inspiring to see teens from all over the Midwest, who go to both Yeshiva day schools and public schools, come together and do many different chesed projects in honor of what is going on in Israel today," she says.
Each teen also received a nametag with their name and the name of an IDF soldier for whom they could pray or do acts of kindness, both at the Shabbaton and beyond.