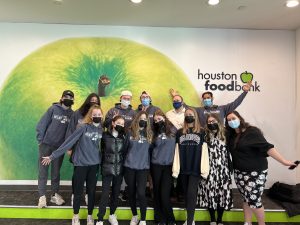 A Covid surge couldn't keep 9 local teens from spending their recent school break on the ground in Houston, helping people of all faiths still reeling from the aftermath of Hurricane Harvey.
The teens participated in the first-ever Chicagoland NCSY/JSU Relief Mission to Houston. The trip, held over Martin Luther King weekend, was made possible in part by an Innovation Grant from Springboard, Chicago's Hub for Jewish Teens.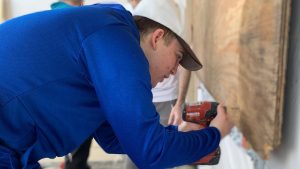 During the mission, the teens rebuilt houses, stocked shelves at a food bank, planted in a community garden, and provided meals to the homeless. They also visited some of Houston's attractions, learned about the Jewish values of chesed and tikkun olam, and spent a meaningful Shabbat together.
Though the number of teens who went on the mission was far smaller than expected – with the Covid surge causing many teens to drop out just days before the mission began – NCSY staff remained committed to running the mission, in keeping with current safety guidelines.
"Now, more than ever, teens want to make a difference, they want to give back," says Midwest NCSY Regional Director Rabbi Donny Schwartz. "We almost cancelled the mission – more than once – but felt we had to provide this much-needed opportunity for those teens who could go.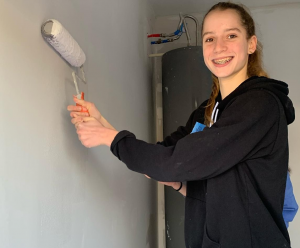 "Teens have lost out on so much this year," he continues. "It's time to give them back what they lost."
And as the teens themselves share, the experience was highly impactful, with many not only experiencing the gratification that comes from helping others, but also connecting to their Jewish heritage – and to each other – in ways they hadn't expected.
To find out more, click here.