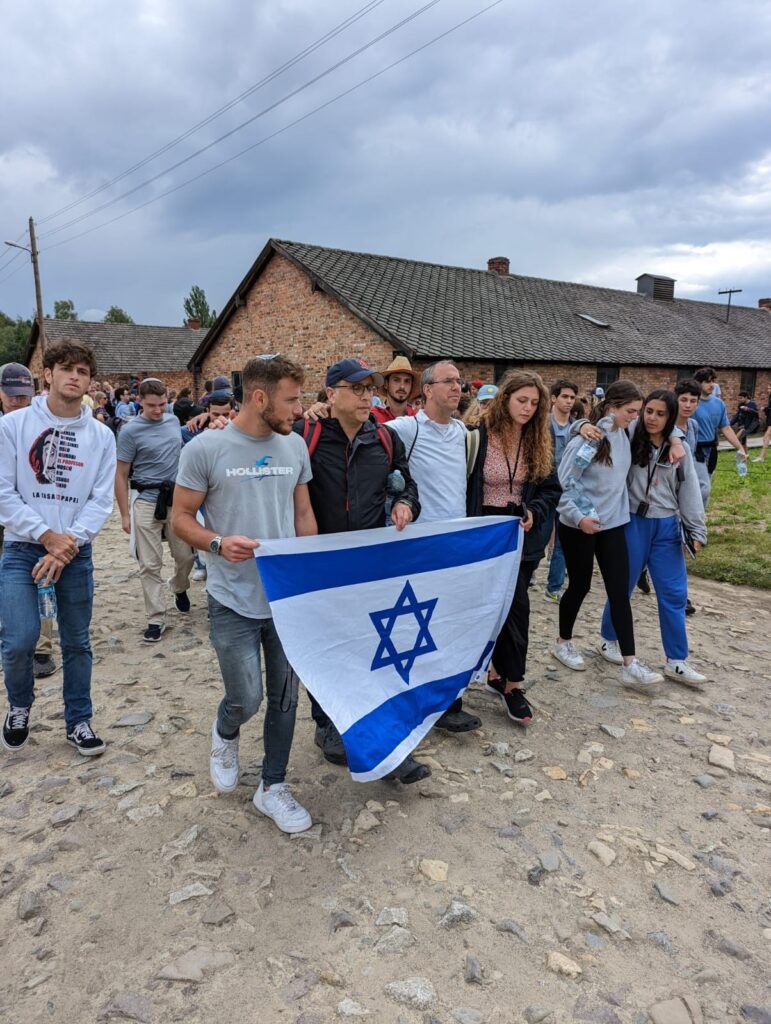 This summer 50 Jewish public school teens from across the U.S., including several from the Midwest,  came to face-to-face with the harsh realities of their not-too-distant Jewish past.
They saw gas chambers and cattle cars, piles of shoes and glasses and luggage, and mass graves – including one for children – that seemed to stretch on forever.
The teens participated in TJJ Ambassadors Poland, an NCSY summer trip to Israel that includes a week in Poland, during which they confronted Jewish history – and developed leadership skills to impact the Jewish future.
Each day, the teens journaled, reflected and processed, trying to come to terms with the unthinkable. And yet, as they confronted the horrors of Holocaust, they also found the sparks of light and meaning hidden in all that suffering.
They sang. They danced. And they celebrated the spiritual courage and resilience of the Jewish people.
As they left Birkenau on their final day in Poland, they held their heads high and sang Am Yisrael Chai.
It was an unforgettable journey from which they emerged stronger – and prouder than ever to be Jews.
Click here to read their stories:
'An Important Experience' – Eden Iseman
Life in a Cemetery – Shai Kaszynski
Proud to be a Jew – Ruby Livon
'We Didn't Just Give Up' – Sarah Pernik
A Witness Becomes a Witness – Dylan Pines